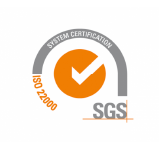 ISO 22000 certification
Pere Seda has obtained the ISO 22000 food safety certification, reinforcing our commitment to quality and excellence.
At our winery we have always worked to obtain high quality wines, backed by a food safety system, and today we can confirm this commitment obtaining the ISO 22000 certification, an internationally recognized certification that guarantees compliance with food security management system. Therefore, this recognition is added to Pere Seda's commitment to sustainability and innovation and our continuous search for excellence in our winemaking process.
After months of hard work, we can offer the maximum guarantees of quality in all our wines, from the start of the production process until the product reaches the final consumer.
This certification would not have been possible without the great effort of the winery team to improve all the winemaking processes. The entire team has been trained and feels a participant in the system ensuring compliance with our standards in order to protect the quality of our wines.
The certificate was delivered during the event held by the DO Pla i Llevant regulatory council in Mallorca to present the wines from the new vintages
Integrated Production Certificate
Committed, generation after generation, with the conservation of the environment and the exploitation of natural resources.
Pere Seda has always carried out viticulture that respects nature, using environmentally friendly products.
Pere Seda's 54 hectares are managed by the integrated production system, a more respectful system with the environment than conventional agriculture. In addition, the majority of our grape growers have also provided their vineyards with the integral production system, advised by Pere Seda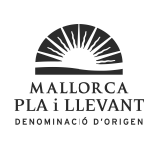 Certificate of the Pla i Llevant Regulatory Council of Mallorca
PDO Pla i Llevant Protected Designation of Origin.
Pla i Llevant is a wine designation of origin (DO) whose production area is located in the east of Mallorca. Its headquarters are in Canonge Barceló, 2, 07200 Felanitx.
The Pla i Llevant Denomination of Origin was founded in 1999.
It includes nineteen municipalities in the Pla i Llevant regions: Algaida, Ariany, Artà, Campos, Capdepera, Felanitx, Llucmajor, Manacor, Maria de la Salut, Montuïri, Muro, Petra, Porreres, Sant Joan, Sant Llorenç des Cardassar, Santa Margalida, Santanyí, Sineu and Vilafranca de Bonany.
Currently there are thirteen wineries and seventy winegrowers registered, with a total of 444 hectares of vineyard.
Pere Seda was one of the founding wineries of the regulatory council, with registration number 2.